Takde Sivik Punya Orang
Aku pon heran le. kenapa payah sungguh manusia nie nak sivik bila bab2 parking. Aku paham, kawasan2 pejabat di KL nie parking limited. Kalau ikutkan, double parking tu salah. tapi kalau dah terdesak, dah round 3 kali (ada yg malas, nak cepat dan dekat aje) dan nak double park..cuba le guna kepala (jgn guna kepala lutut). At least tinggalkan no hp kat dashboard. Ni, tinggal buta. Lama2 cam park kat tempat yg sepatutnya.
Nie kes petang semalam. Amoi nie hon kete tak henti2 selama 15 minit. Dia dah naik berang, dia gi ke Mercedes tu (pakai Merc tapi otak 5 sen. Pakai beskal le bagus) dan cuba2 bukak pintu, hentak2 and sampai tahap dia nak angkat tang tayar tu….
lepas 20 minit, mamat dan anaknya pon sampai. Adatlah, org kene blok. Masa terbuang, mesti maki hamun punya. Kalau dah salah ko, telan ajelah. Tapi mamat nie tak, fight bebeh fight. Perang mulut. Anak dia tergamam, cuba nak tenangkan ayah. Mamat nie maki2 amoi, pastu pi kat belakang kete amoi and tendang bontot kete. Sial sungguh mamat itu. Then dia blah……
Melalui pemerhatian aku, dulu bila ditanya pemandu lelaki atau pemandu pompuan yang teruk. Selalu dikata, pemandu pompuan. Aku tgk skarang pemandu pompuan dan makin pandai dan cermat semasa memandu, parking dan guna jalanraya. Tapi pemandu lelaki tetap dgn perangai 5 sen tu jugak (tak semua, sebilangan sahaja). Kenapa ek???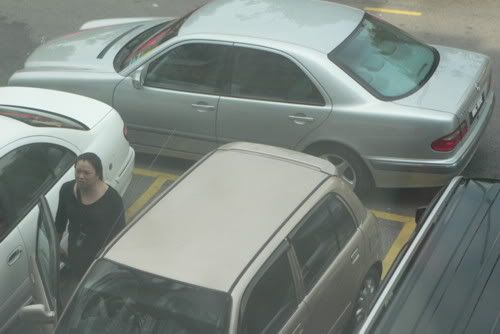 Kete amoi kene block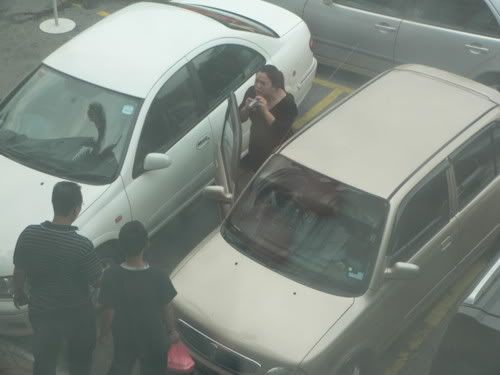 Mamat dan anak sampai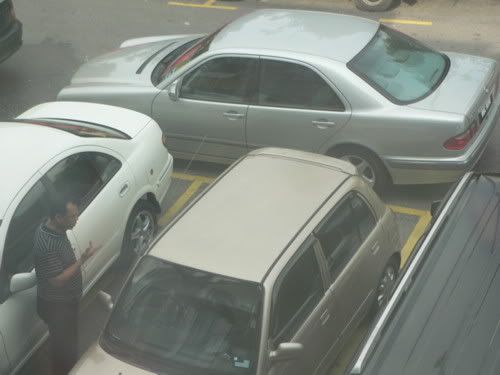 Mamat tu bagi reason

Mamat memaki sambil diperati oleh anaknya sebagai teladan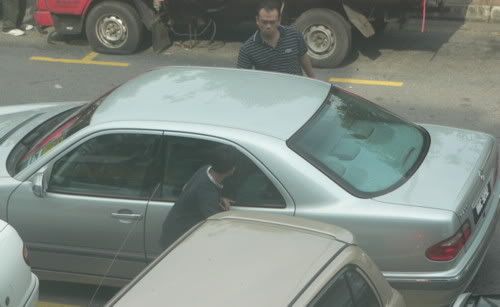 Mamat masuk ke kereta sambil diperatikan oleh anaknya yang masih tergamam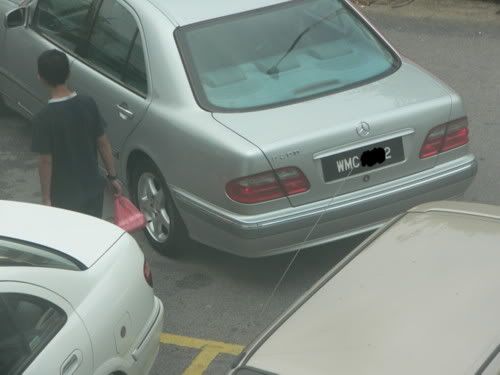 kesian si anak yang mendapat pelajaran baru hari nie iaitu: bila kita pakai kete beso, sukati kita le nak buat apa kita suka….